Braille Designs for Valentine's Day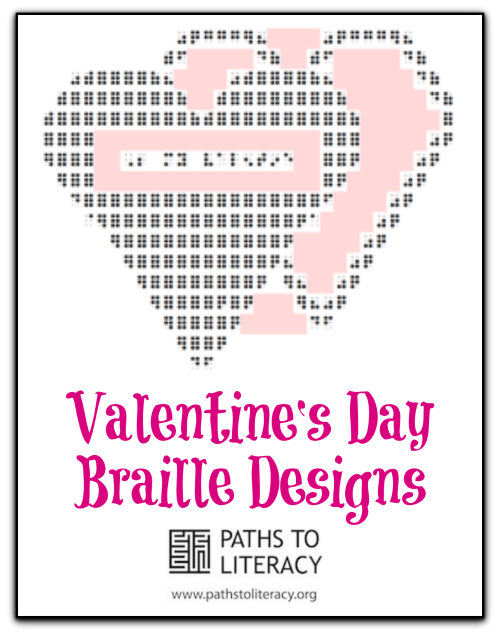 NOTE:  One heart design was UEB updated by Kristine Peterson
We hope you'll enjoy these braille Valentine's Day designs!  Click on an image to open the directions of how to create it in braille.  This is a fun holiday project for braille users  The designs are a heart and a double heart.
Enjoy!
If you would like to help us get our braille designs UEB updated or have new braille designs you would like to contribe please contact us. We offer a continuing education hours certificate.  
Thanks again to Kristine Peterson who helped with the single heart design.