UEB Prep App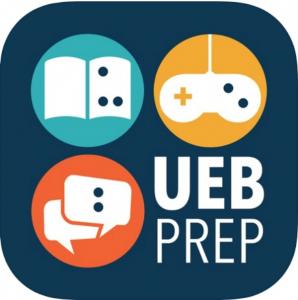 UEB Prep is a free app for the iPhone that is designed to teach Unified English Braille (UEB) to people who are sighted.  Created by Holly Lawson of Portland State University in collaboration with their Computer Engineering department, UEB Prep "walks users through the process of learning braille by introducing basic concepts like the alphabet and progressively moving towards contractions, wordsigns, and more. Users reinforce course content by moving through interactive exercises including multiple choice questions, reading translations, and fill-in-the-blank problems. Learners can also use a built-in braille keyboard to braille individual words and full sentences, which allows for practical practice and deeper learning in a fun and engaging way. Other features like accessible games and a math curriculum will be released in the future as well!"
Braille for You and Me is the first course, which is designed for families.  It includes the following lessons:
Lesson 1: The Braille Cell and letters a-j
Lesson 2: Letters a-k
Lesson 3: Letters u-z
Lesson 4: Capitalize and Punctuate It!
Lesson 5:  1-2-3 Look at Me!  Braille Numbers
Lesson 6:  Look Ma, Real Words! - Wordsigns
Lesson 7:  Staying Strong - Strong Contractions
Lesson 8:  Hey Shorty -- Shortforms
Lesson 9: "Talk to Me" -- More Punctuation
Lesson 10:  Group Hugs -- Group Signs
Lesson 11: More Shortforms
Lesson 12: Hold Me Still -- Strong Wordsigns
Lesson 13: How Low Can You Go? -- Lower Wordsigns
Lesson 14: Jack and the Beanstalk -- Lower Groupsigns
Lesson 15: Just Because We Can -- Even More Groupsigns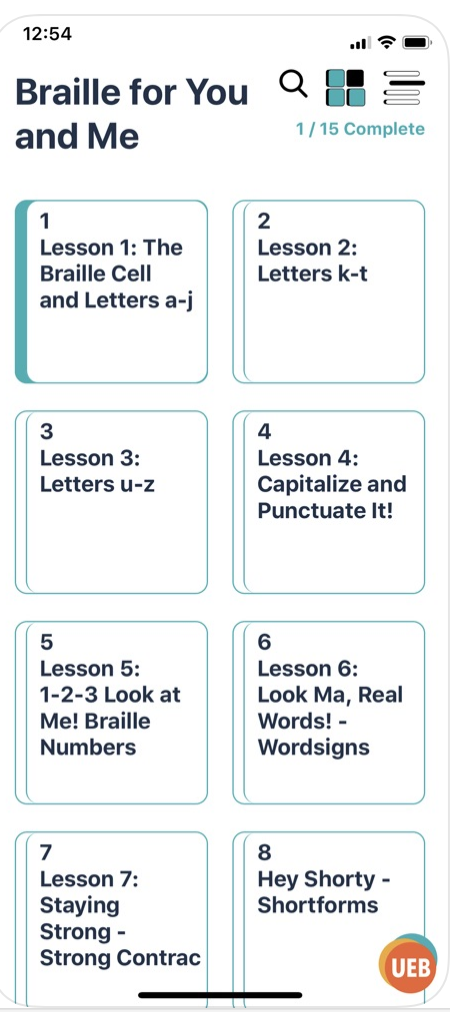 Find out about the background of the project.