Flip-Over FACES App to Explore Facial Expressions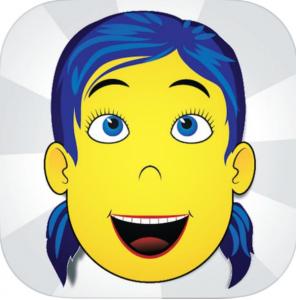 Flip-Over FACES is the latest app from American Printing House for the Blind (APH).  It is designed to allow children with low vision or autism to explore facial expressions.  You can generate hundreds of facial expressions by changing eyebrow position, eye direction, and mouth type. In addition multiple hair styles and eyewear options are available.  This app is especially designed for students with low-vision and a cognitive level of aged 5 years of age and older. Students with language delays may also benefit from this app.  Sighted students and adults are invited to enjoy it as well!
This app requires iOS 11.0 or later and is compatible with iPhone, iPad, and iPod touch.