Sensory Bins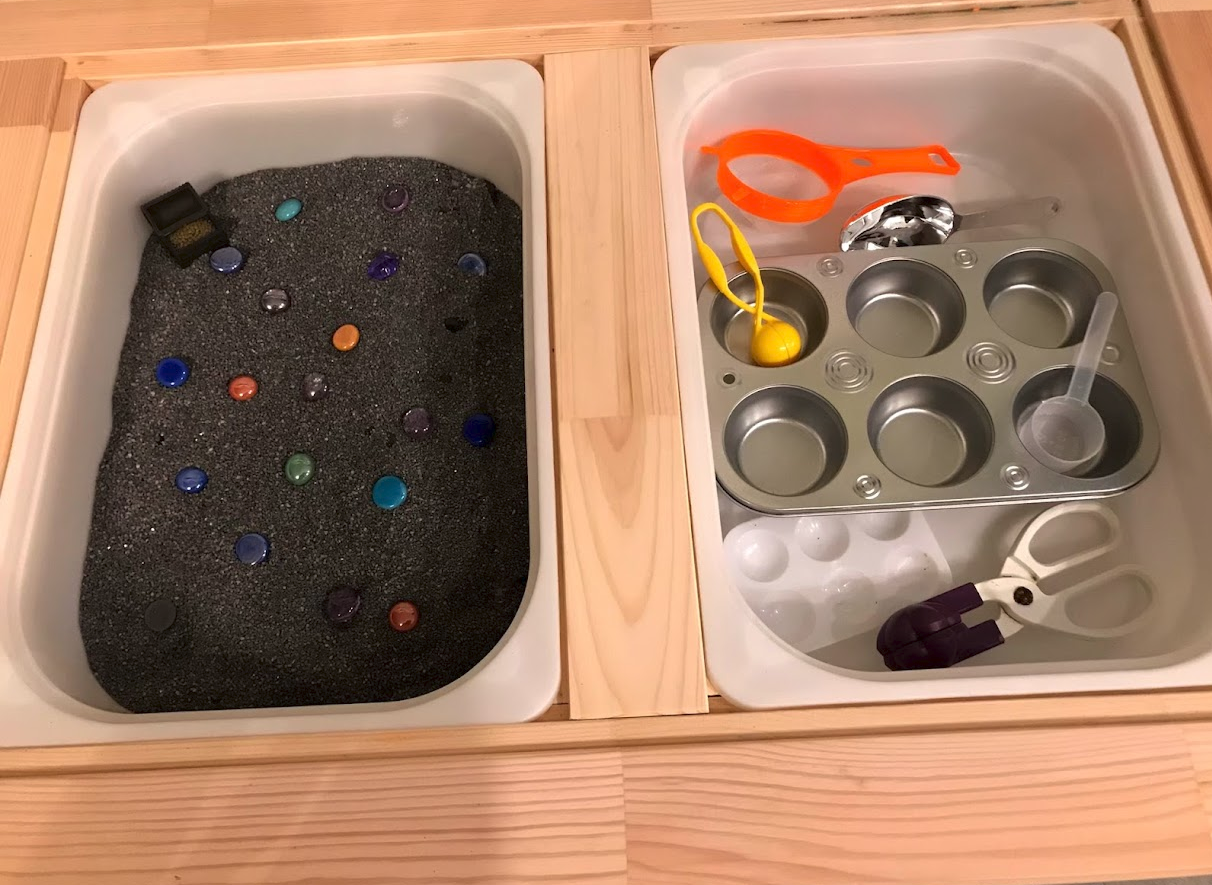 Creating interactive learning among our students creates interest, exploration, and uses a variety of skills. Using sensory bins for theme based learning touches on various learning objectives. 
Why Sensory Bins are Great Teaching Tools:
Using theme based sensory bins involves tactile skills practice along with other fine motor skills
They promote play and using imagination
Makes learning more meaningful than just a book or a one time activity
By allowing children to use the sensory bin over a course of time, they can reconnect with concepts taught
Sensory bins cross curriculum by integrating math, science, art, language arts, etc., depending on the theme and materials
Sensory Bin Ideas
Here are some great examples of learning bins that this mom of three, Sarah, does in her home for her young children. Sarah has a child, age nine, who has as diagnosis of CVI (cortical/cerebral visual impairment).
Materials:
Buried Treasure
A buried treasure sensory bin can focus on coins, small shovels, sand, a treasure container, and even some fake jewels or gold. Look for some fun books to go with it. Maps can come into play with this sensory bin.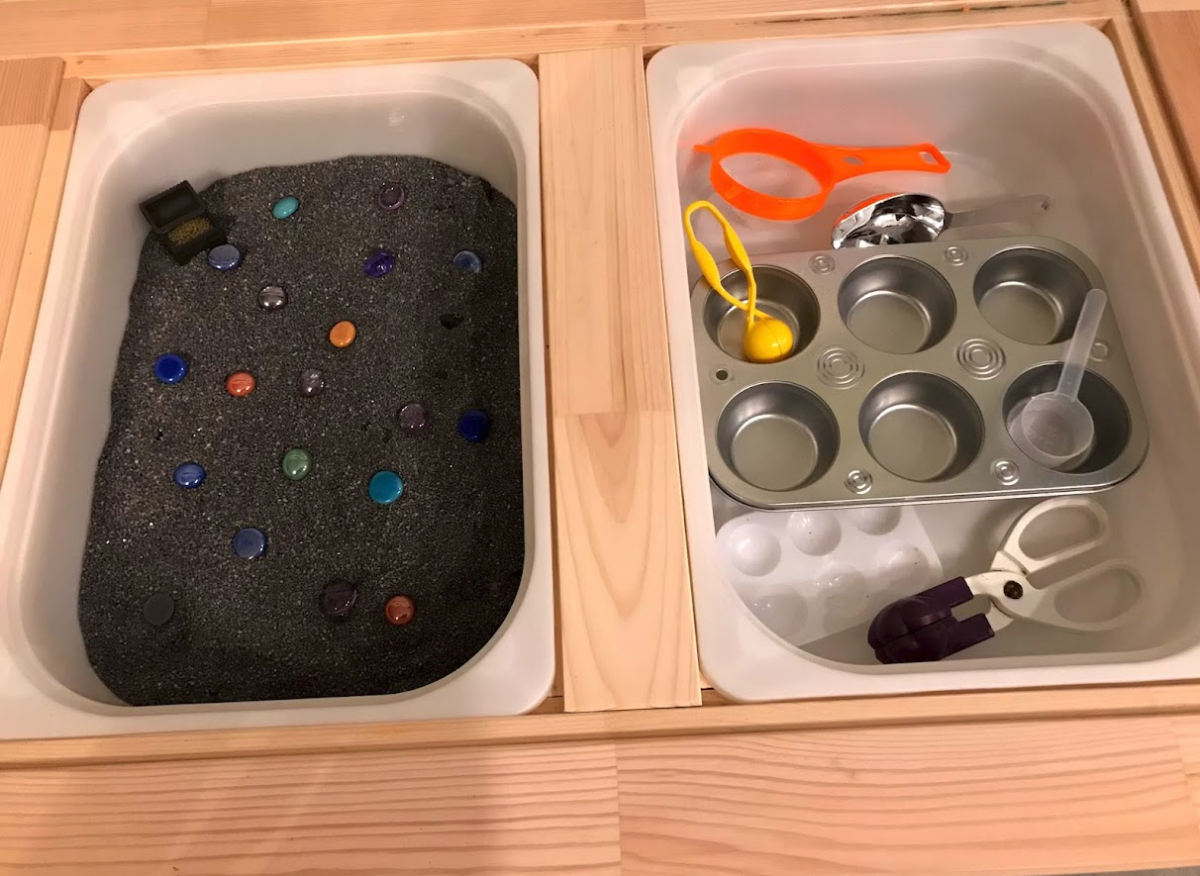 Farm
Lots of classes use a farm as the unit of learning so a farm sensory bin is a great addition to that learning. Items to include in the farm sensory bin can be farm animals, tractors, plastic vegetables and fruits, a small toy barn, and dried beans.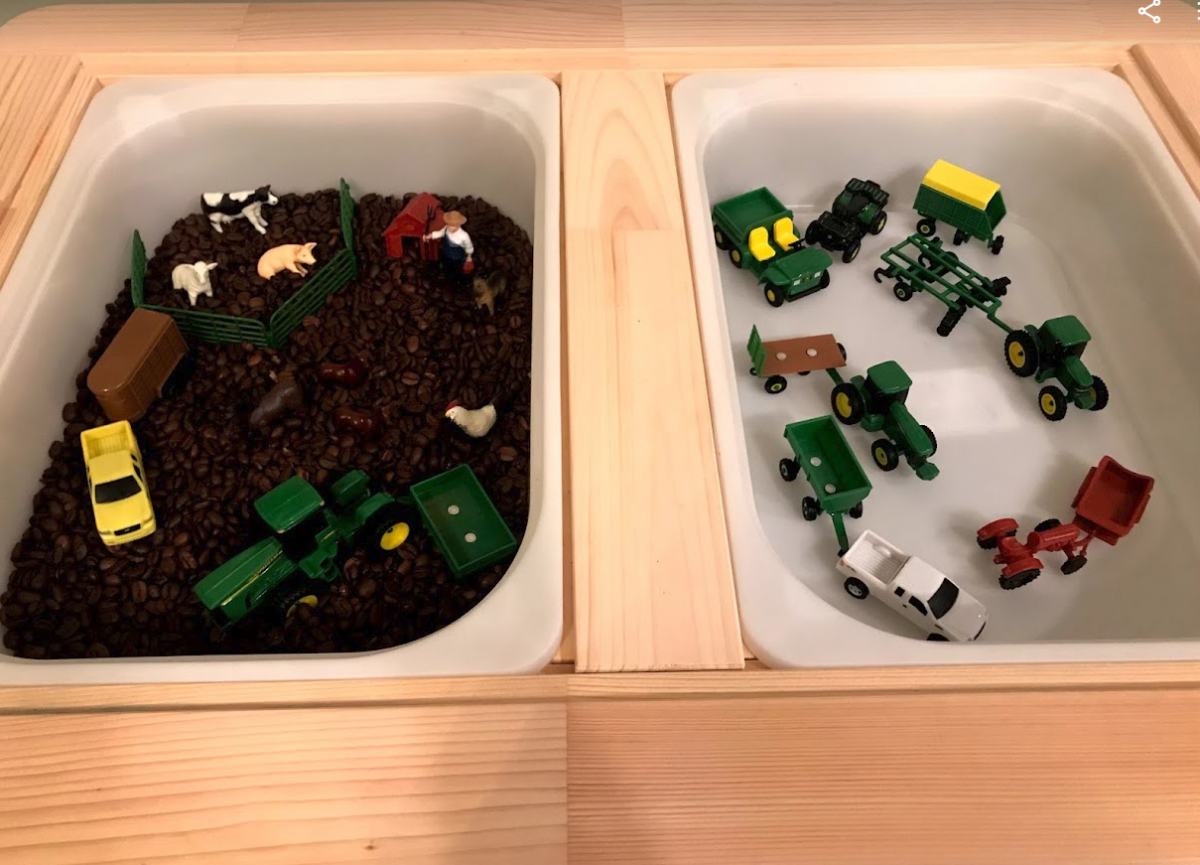 Health
A sensory bin that addresses the body is a new twist that can include a Melissa & Doug body puzzle.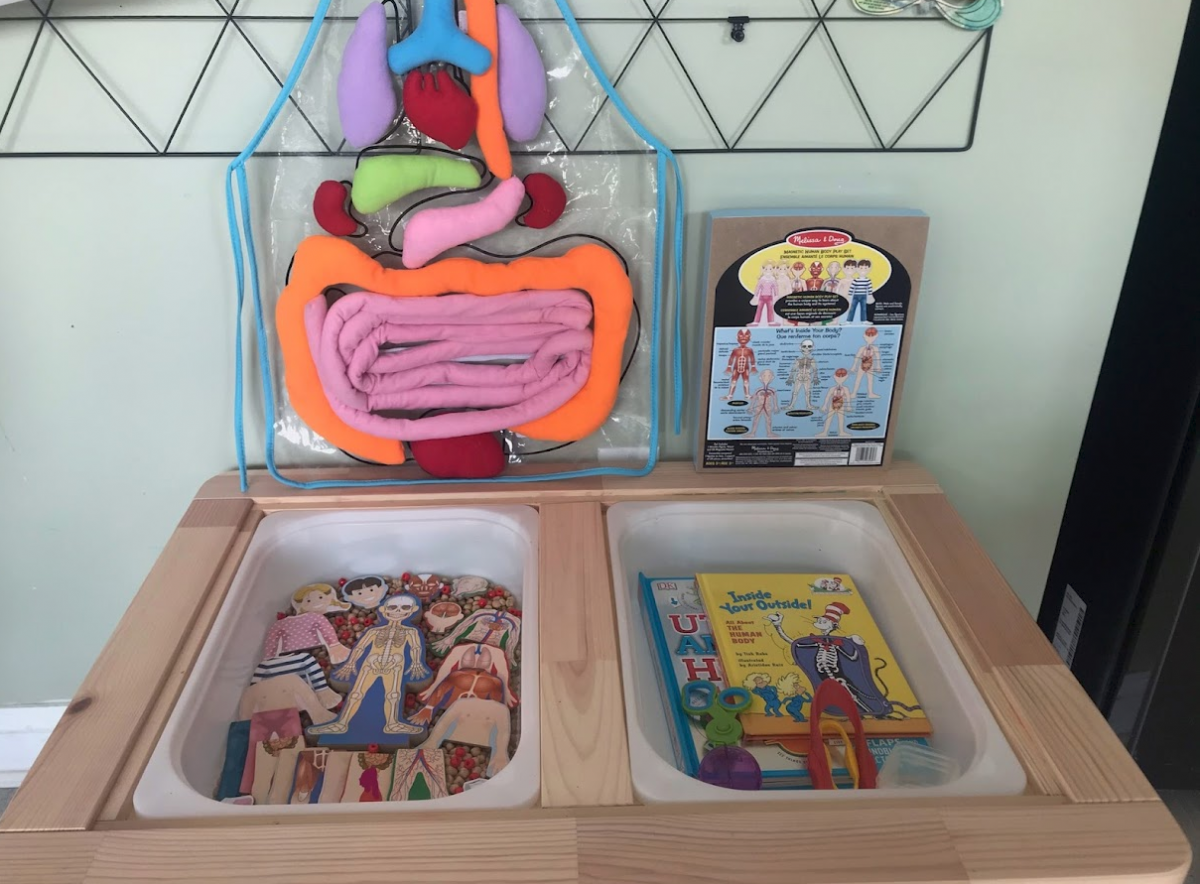 Dinosaurs
If you are adventurous you can put dirt in the sensory bin to dig up plastic dinosaurs. Use little shovels and brushes to be like a real paleontologist.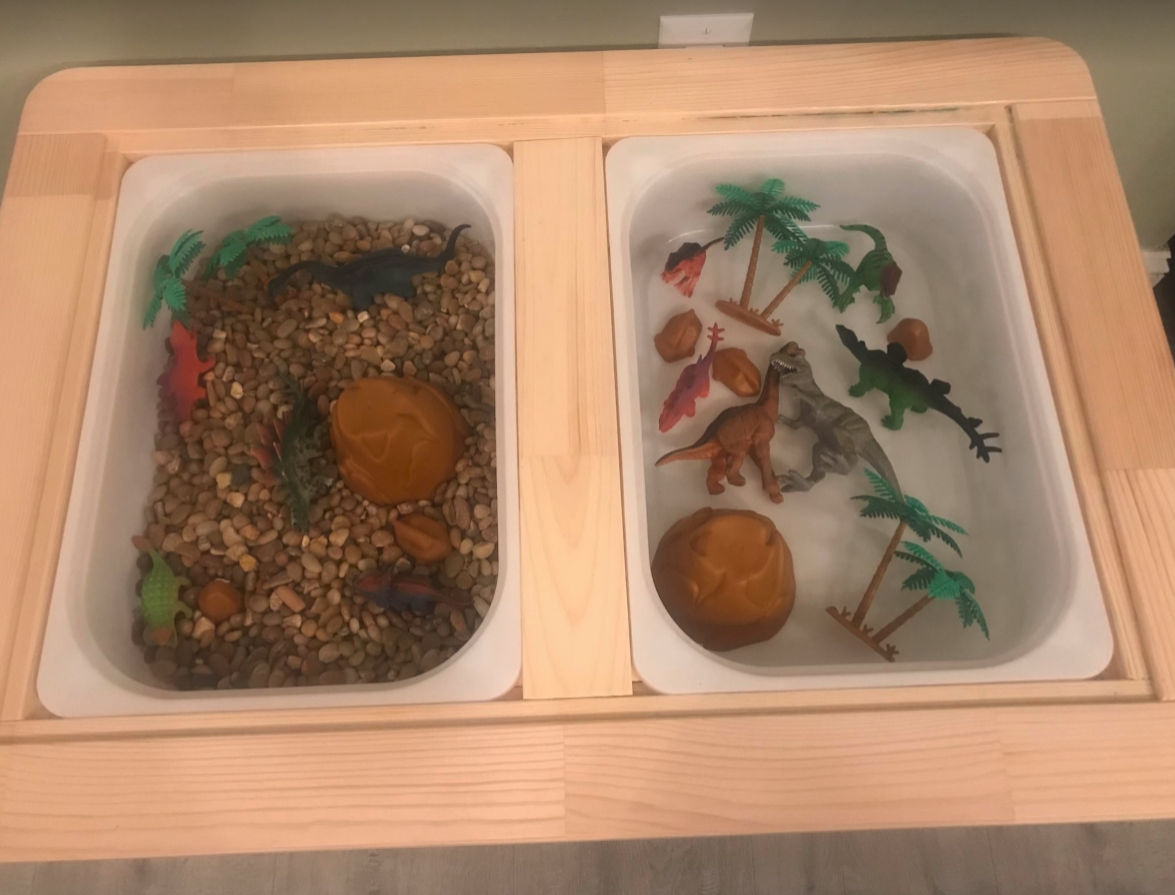 Spring
A spring sensory bin is a great fine motor activity if you use plastic eggs with "surprises" in them. Open and close the eggs and then count how many items you found in the eggs. It's fun to use paper grass and to use tongs to pick out materials like plastic flowers.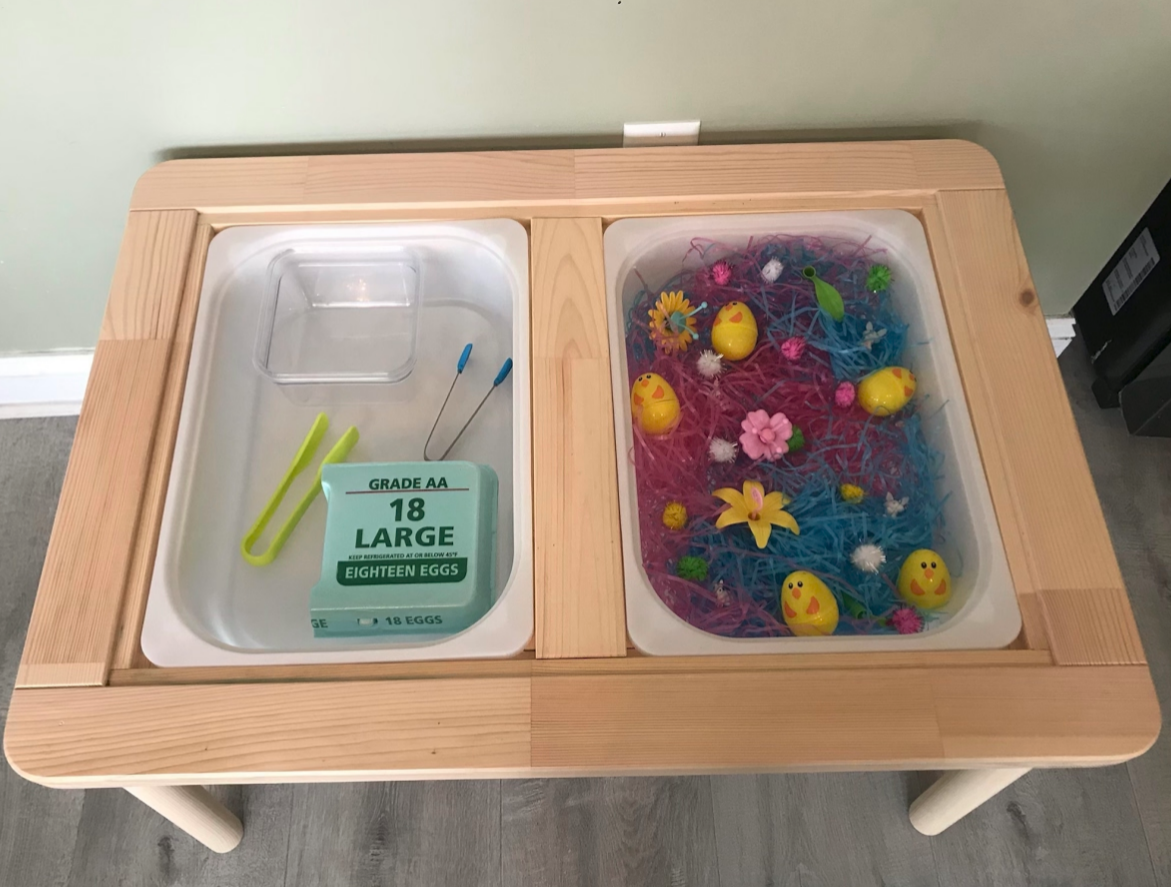 Variations:
Sensory bins are endless teaching tools that can include many different topics related to your theme
Try brailled objects that are "hidden" in dried rice or beans
In winter bring snow into the sensory bin
During warmer months make the sensory bin into water play activity
Practice washing dishes in the sensory bin
Place plastic letters in the sensory bin and a magnetic board next to the bin
Make a favorite book into a sensory bin like Chicka Chicka Boom Boom