Creating a Christmas Story Bucket Using Pen Friend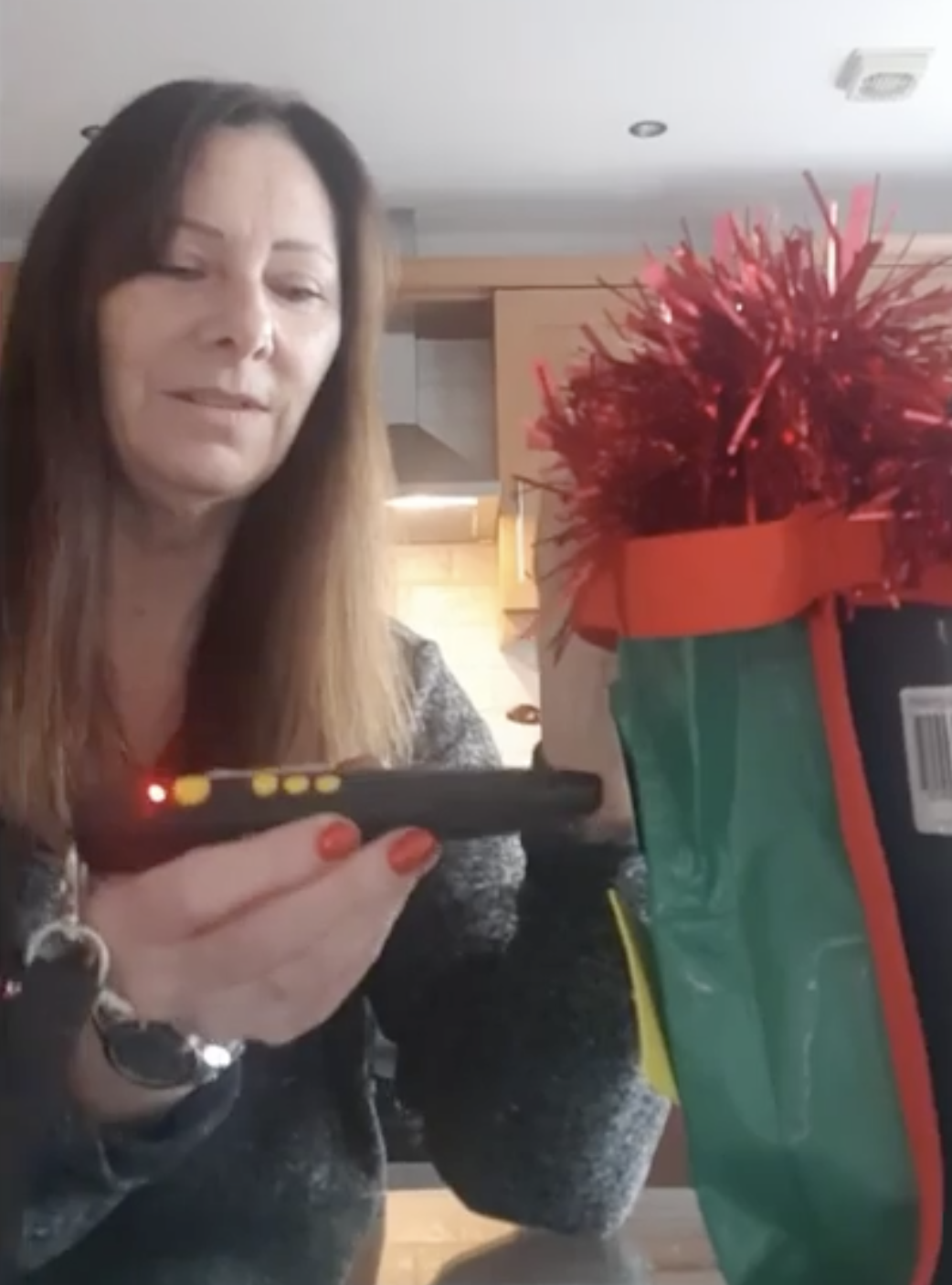 I created this Christmas Story Bucket for a 3-year-old child in our Nursery Program.  Each pocket works with a Pen Friend, which is a voice-labeling system, and I have recorded onto the labels and put different things in the pockets.
In the first pocket, I have put some tinsel which he can play with and put on his tree.
In the next pocket he's got some bells that he can ring fast and slow, as we've practiced in the nursery.
Other pockets include angels, snowmen, baubles, gingerbread man, and a Christmas tree.
Inside the bucket itself is a Christmas stocking, a Rudolph the Red Nose Reindeer song sheet, examples of Christmas cards to make, a Christmas pudding poem, and paper chains.
You can make a story bucket on any theme, and these are just a few ideas.  
Download the transcript of the video.