Teaching Tips Tuesday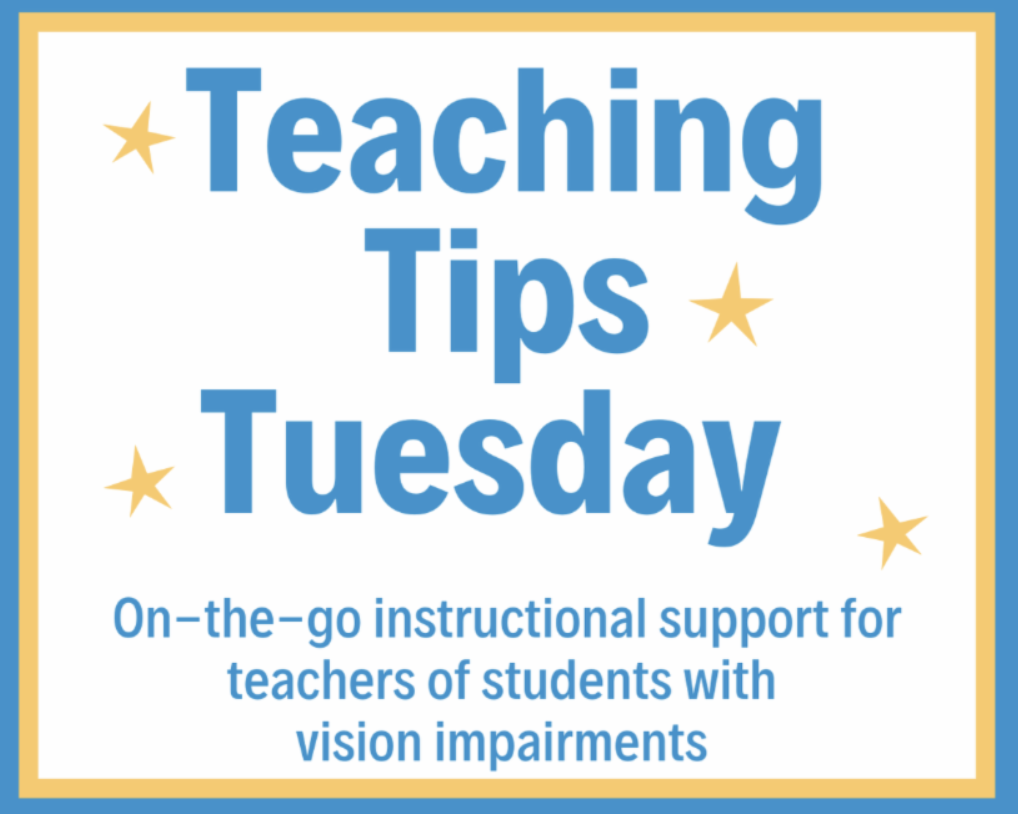 The Foundation for Blind Children's Teaching Tips Tuesday provides on-the-go instructional support for teachers of students with visual impairments. Host Alex Fabrega, a Teacher of the Visually Impaired and Certified Orientation and Mobility Specialist at the FBC, interviews a new guest every week. Guests include a range of vision professionals and they share tips, big and small, to better educate students, young and old, experiencing vision loss.
Subscribe to the Teaching Tips Tuesday email list to receive a fresh tip in your inbox every week. New episodes are uploaded to YouTube every Tuesday making it easy to watch or listen as you commute, work, run errands etc. It's also easy to join the conversation. Submit a tip, idea or resource here. You might be featured on the next Teaching Tips Tuesday! Check our previous episodes at https://www.seeitourway.org/teaching-tips.