Seedings Braille Books Tour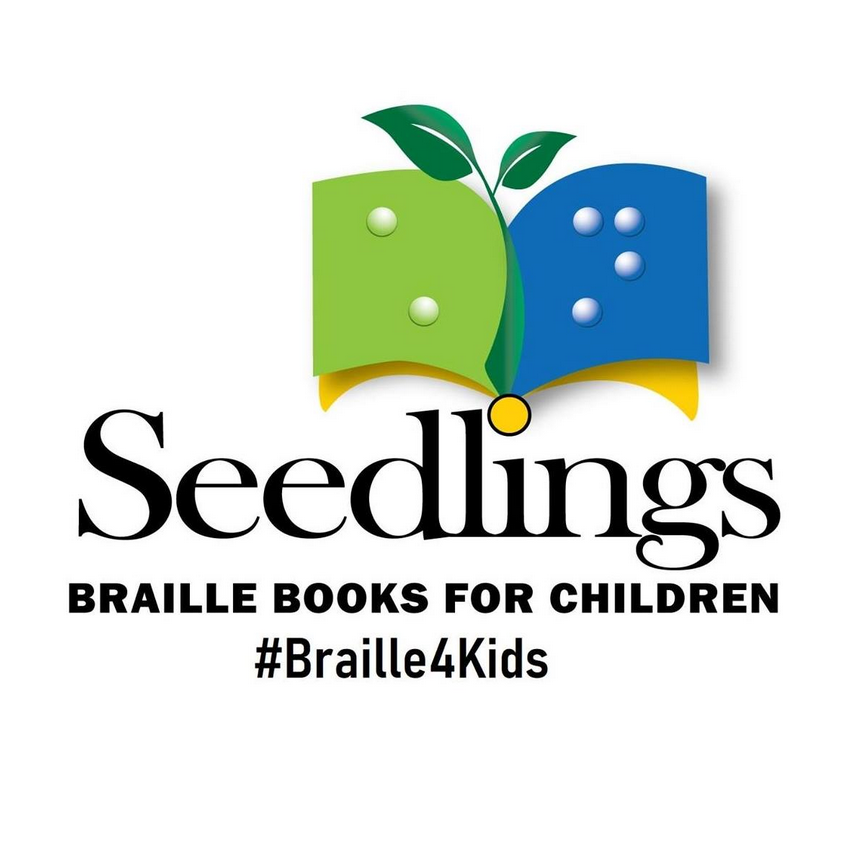 Seedlings
is sharing a virtual tour of the braille books production facility.  Seedlings has been dedicated to increasing the opportunity for literacy and education by providing high quality braille books for children at a low cost. They have provided families and educators with free books as well.
Their goal is to be able to get as many braille books into the hands of children as possible.
Seedlings is a non-profit and accepts donations to continue their efforts.
Video Transcript:
It was the late 1970's when Debra Bonde, a young woman looking for volunteer opportunities, was first introduced to braille transcription. She earned her certification and set out transcribing children's books on a manual braille writer, a device similar to a manual typewriter.
The process was tedious and time consuming, to the point that for every 20 books a sighted child had, most blind children only had one. So Debra turned to her father, an engineer, who transformed her small manual braille writer into her very first printer.
In 1984, she formed Seedlings. With the donations she received that first year, she was able to make 221 books.
Since then, Seedlings has gone on to produce more than 600,000 braille books, shipped to over 75 countries. And boasts an ever expanding catalog with over 1,300 titles, all produced in house by skilled workers and volunteers using specialized machines.
Full length, braille-only chapter books are printed on a Braillo printer, where rows of pins make small, tactile impressions into paper being fed through the machine. The pages are mechanically separated and then bound together with a title page and plastic cover.
Spanning a variety of fiction, non-fiction, and poetry, these books are perfect for independent braille readers. Beginning braille learners and those reading along with sighted companions may benefit from print and braille books. Before going through the Braillo printer, these books receive print words on a dot matrix printer. The text is specifically formatted to leave room for the braille.
Seedlings also provides a diverse collection of picture books and board books for toddlers & preschoolers.
Instead of printing directly onto the page, braille labels are created on embossable sheets and then affixed beside the corresponding text. With print, braille, full illustration, and often tactile elements, too, these books are highly engaging. Helping families to build bonds, and give children a great start on their road to literacy.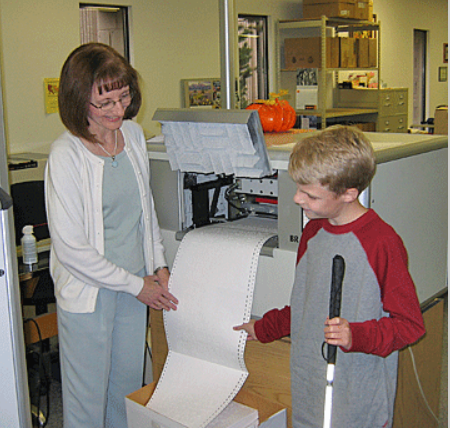 Hi, I am Debra Bonde, Founder & Director of Seedlings Braille Books for Children.
Thank you for joining us for a quick tour of Seedlings.
We hope you could see that each book is lovingly made by our corps of dedicated volunteers and staff.
Our supporters love knowing that every $10 we receive makes another braille book possible and that each book we place in the hands of a child with vision loss can have lifelong benefits, giving them the tools they need to succeed in school and beyond.
For more information, please visit us at seedlings.org. Thank you!
Information about Seedlings FREE Book Program