Know Thyself and Others: ECC Lessons and Activities to Take You Through the Year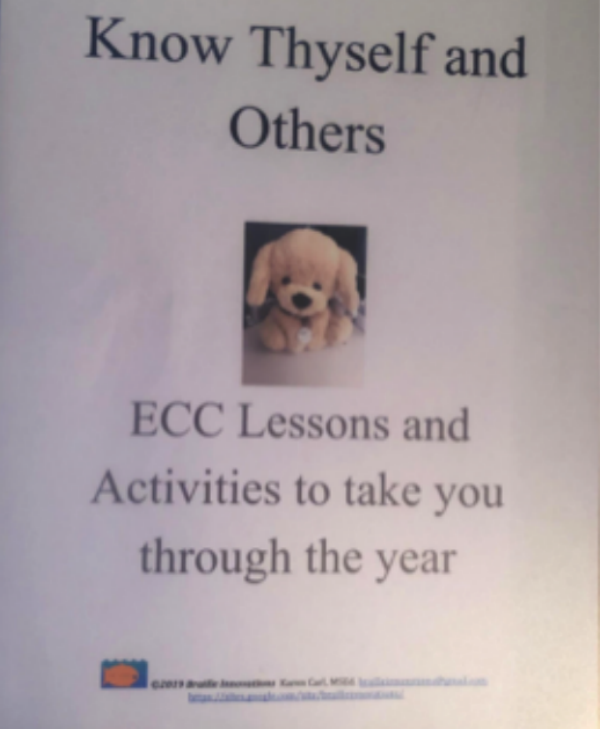 From Braille Innovations, comes another group of lessons and activities to build those hard-to-find-time-for skills of self-determination, daily living skills, writing, getting to know others with vision impairments and blindness, and more. These easy-to-implement lessons incorporate the ECC (Expanded Core Curriculum) for your transition-aged students.  This curriculum was implemented in the Fort Zumwalt School District during the 2018-2019 school year. Elements include: Know Thyself Projects, Personal Skills Rating, Journalling,  Building Community: Writing and Reading Together, and Community Building: Tactile Projects. The Journaling section includes links to YouTube, online articles, and short books available from Bookshare with characters who are blind or visually impaired. 
Know Thyself Projects
Your IEP
Medical Information
My Professional and Personal Cadre
Gotta Get It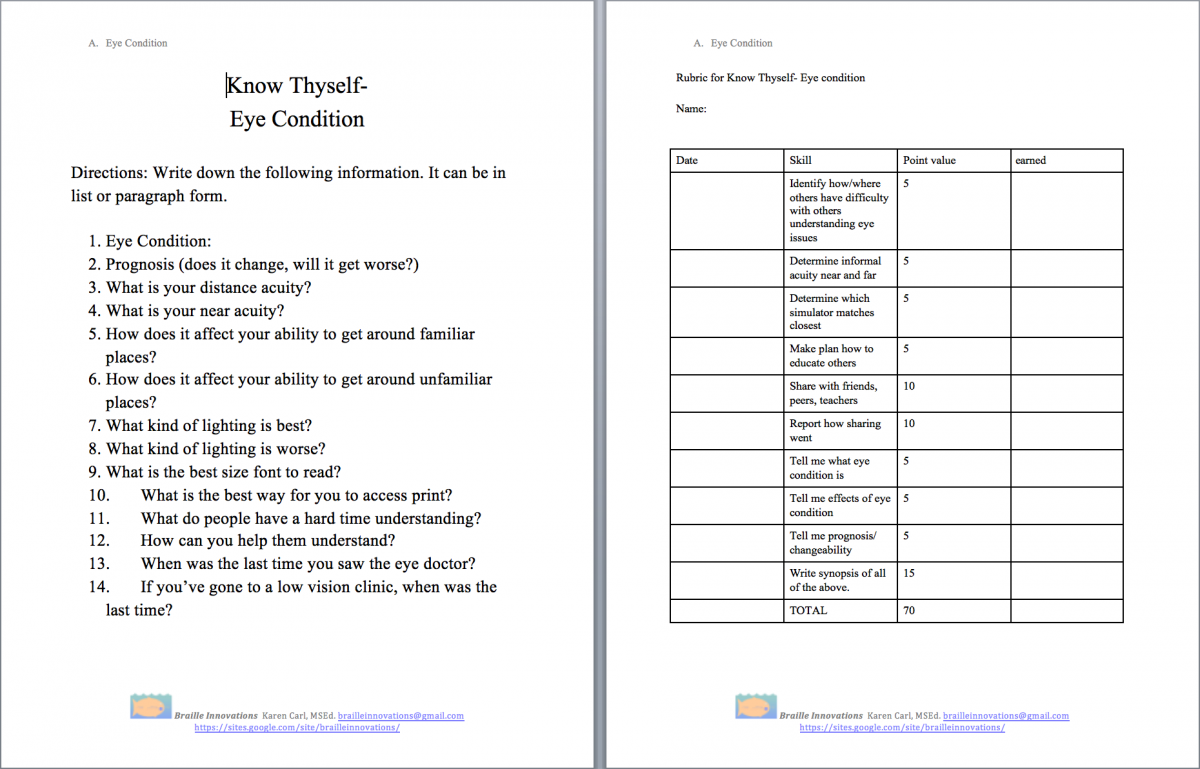 Personal Skills Rating
Your Community Access
 Daily Living Skills- Organization
 DLS- Around the House
 DLS- In the Kitchen
 DLS- Self Care
Journaling
YouTube/Journal Sources
Hannah's Story
Erik Weihenmayer: Blind Man Climbs Mt. Everest
Articles/Journal
Books with Characters that are Blind and Visually Impaired
Short, easy to read books that only take a 1-2 sessions to complete. Complete reflective journal following reading. Read online, in braille, auditory, whatever best suits your student.  Books are available in braille and on Bookshare.
The View from Under the Pew
Keep Your Ear on the Ball
Mom Can't See Me
The Listening Walk
Through Grandpa's Eyes
Knots on a Counting Rope
A Girl Named Helen Keller
Seven Blind Mice
Six Dots: A Story of Young Louis Braille
Community Building: Writing and Reading Together
Shared Doc: You Too? Getting to Know Each Other
Your Mascot: Joint Writing Prompts
Bad Kitty and Your Students Take Over Your School
Bad Kitty and -mascot- Team Up
Community Building: Tactile Projects
Getting to Know Each Other: Build-a-Pumpkin
Winter Holiday Activity (DLS Around the House)
DLS Tactile Book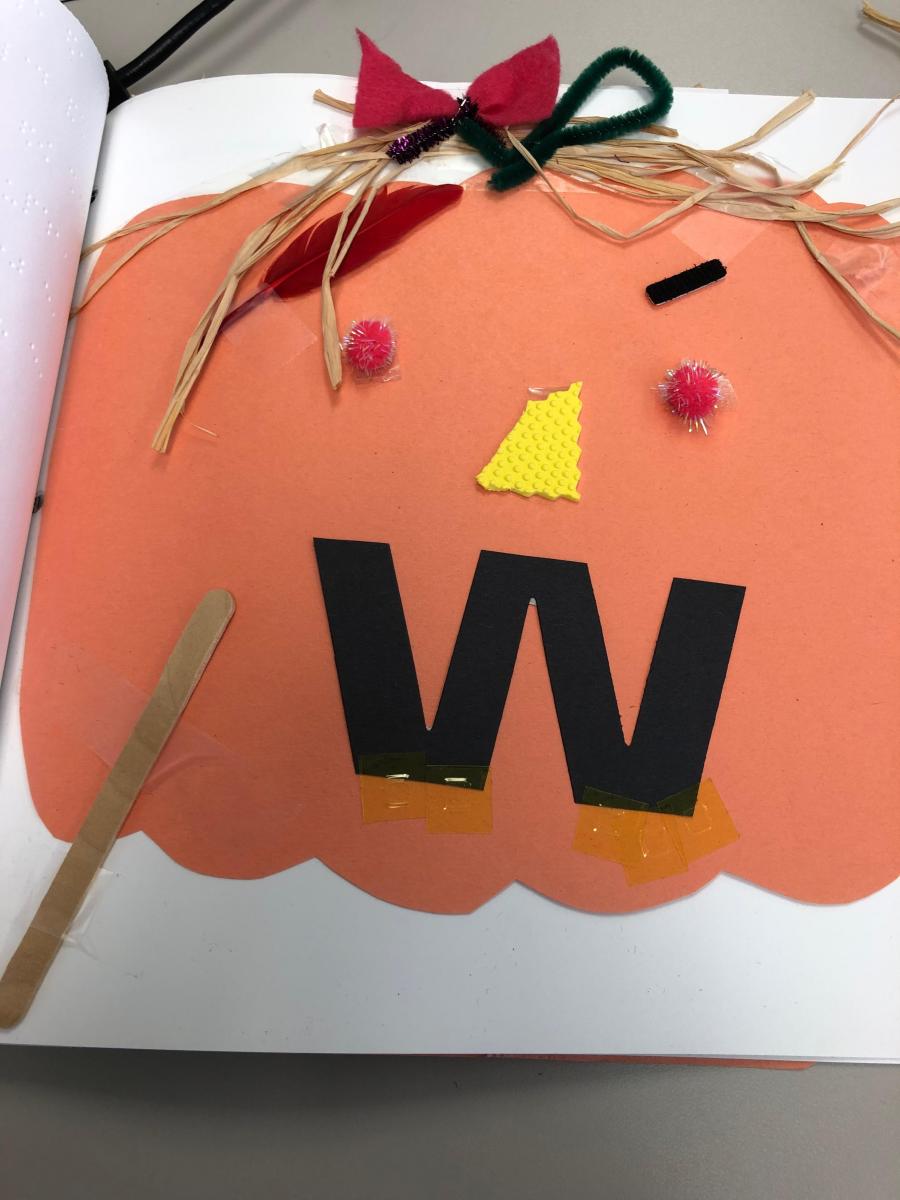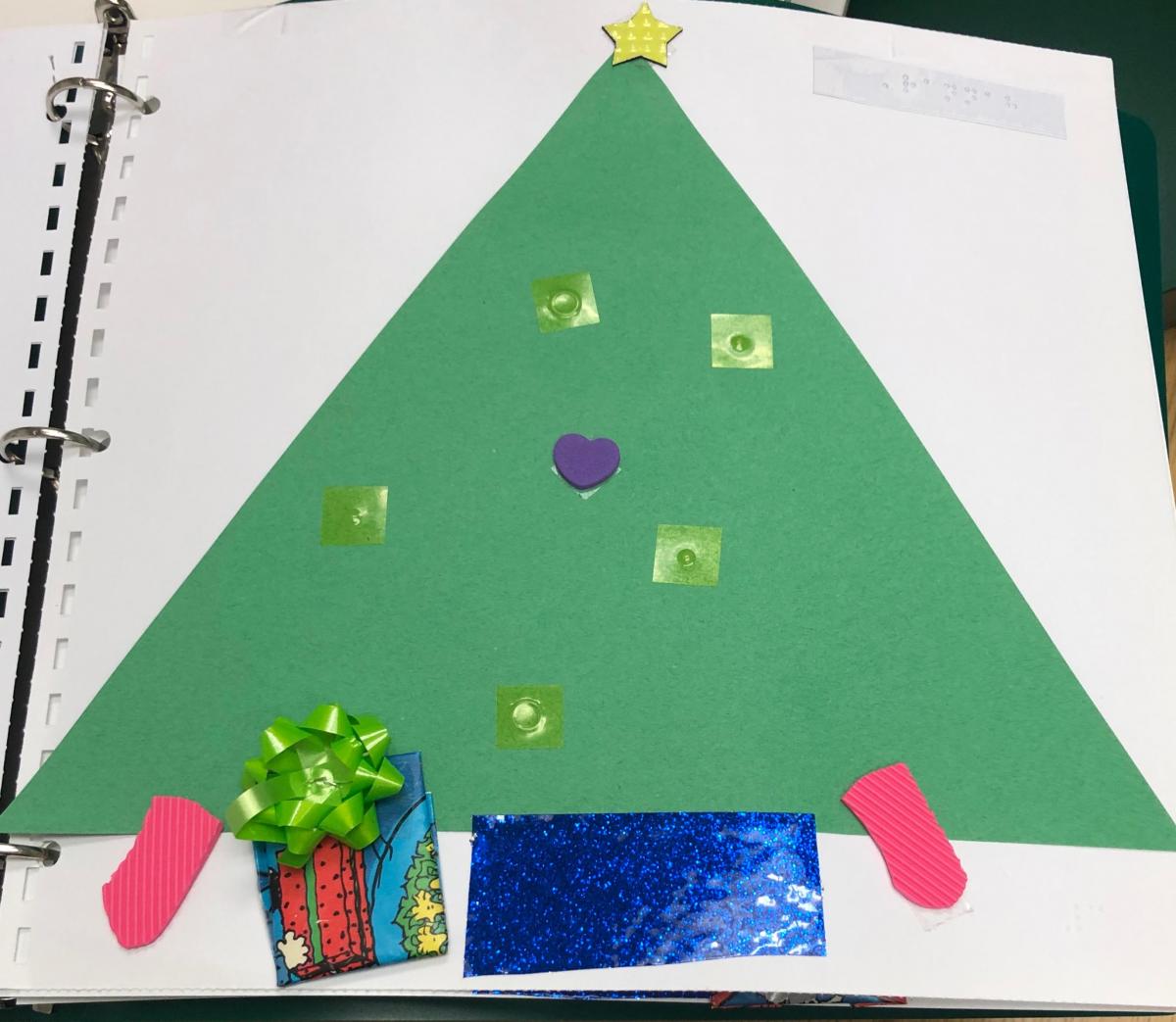 A Mascot for us!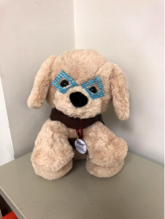 In addition, Karen Carl created her own VI Dept. Mascot, Fort the Guide Dog. He and Bad Kitty (Nick Bruel's creation) teamed up for a variety of story prompts that the students collaborated on. This was a BIG HIT! And lots of creativity and silly stories were created! 
Know Thyself and Others is available for purchase on the Braille Innovations Square site. It is available in print as well as an electronic download. The electronic download has Word and .dbt files to share with your students. The documents are in 18 point as well for your low vision students. The program is available for download, so that you can implement it using whatever technology you desire… without having to retype or hand-braille it!