Guide to Designing Tactile Illustrations for Children's Books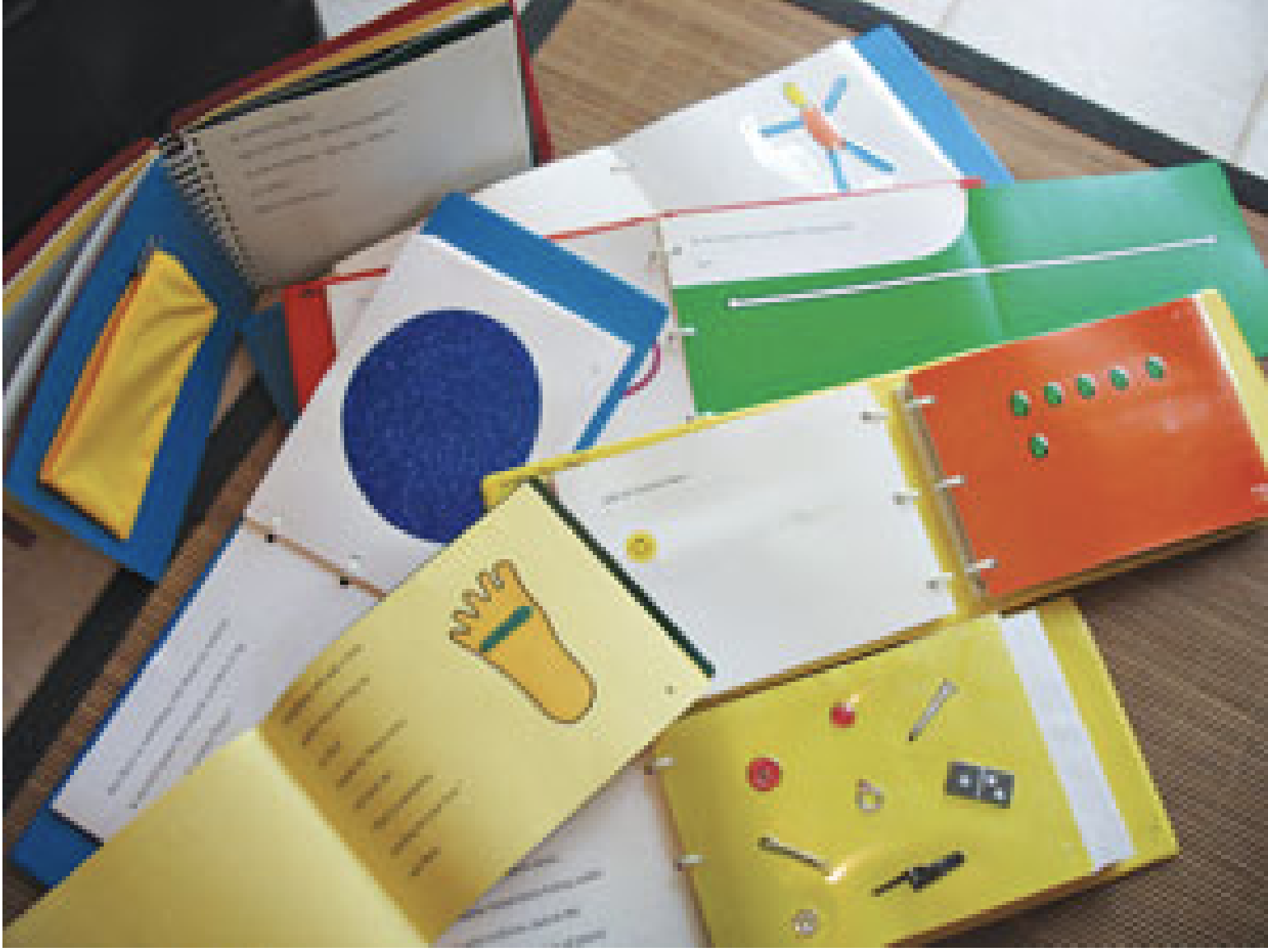 Suzette Wright shares extensive tips and guidelines for designing tactile illustrations for children's books in this document from American Printing House for the Blind (APH).  The guide is intended to provide information about:
the role of illustrations—both visual and tactile—in books for a young child
challenges and limitations of tactile illustrations
factors that contribute to well-designed tactile illustrations
considerations that must be addressed in order to design meaningful tactile illustrations
information supporting an overall sequence of difficulty for various types of tactile illustrations
types of tactile illustrations and the tools and materials needed to create them
Table of Contents
Role of Illustrations in Children's Books
When a Child Has a Visual Impairment

Story Box Objects
Tactile Illustrations

Role of Tactile Illustrations in Children's Books

Types of Tactile Illustrations

Challenges and Limitations of Tactile Illustrations

Principles of Good Tactile Design

Designing a Meaningful Tactile Illustration

Begin with the child.

Consider the story/text.

Design the tactile illustration.

Present the tactile illustration.

Evaluate the tactile illustration.

Sequence of Difficulty for Types of Tactile Illustrations

Child's Development of Necessary Skills

Richness of Clues Contained in the Illustration

Object Illustrations—First

Raised Line Illustrations—Later

Intermediate Steps...

Thermoformed objects

Parts of objects

Texture-added illustrations

Distinctive details

Summary: Design Considerations for Types of Tactile Illustrations

Creating Tactile Illustrations Using Real Objects
Creating Tactile Illustrations Using Thermoformed Images of Objects
Creating Tactile Illustrations with Raised Lines and Shapes

References

 
See the full list of guidelines.