Educational App: CosmoBally on Sonoplanet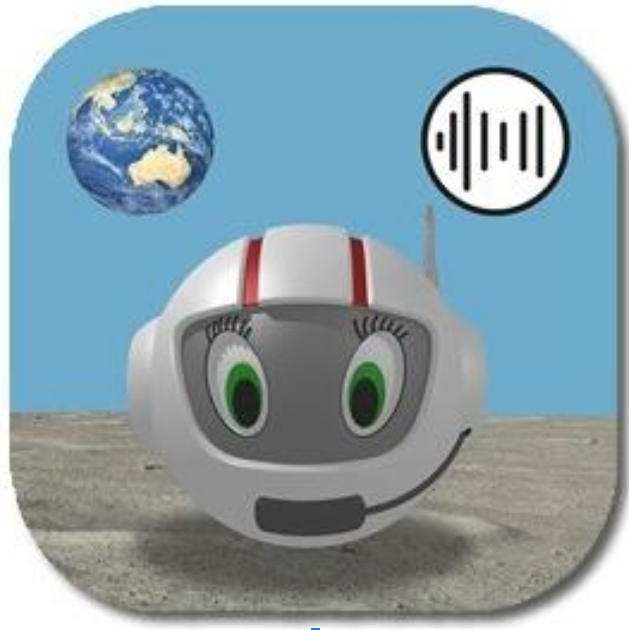 CosmoBally on Sonoplanet, developed by Sonokids Australia, is a FREE educational app that offers young students, including those who are blind or vision impaired, 4 audio-games to explore sonification concepts.
Sonification is an important, emerging technology that represents data and information in non-speech sound. Can you HEAR what shape it is? Sonification has the capacity to provide alternative access to information for people who are blind or vision impaired.
Get CosmoBally on Sonoplanet for Apple iOS mobile devices from the AppStore
Get CosmoBally on Sonoplanet for Android tablets or smart phones from Google Play
For more information about sonification and about the app, please visit the Sonoplanet website at www.sonoplanet.com
The Sonoplanet project is supported by a grant from South Pacific Educators in Vision Impairment (SPEVI Inc.). The project aims to raise awareness about accessible sonification and to gain insights into students' development of "emergent sonification literacy" (term coined by Sonokids). Early learning of sonification concepts and basic skills can contribute to students' (future) use of sonification and their inclusion and access to the areas of science, technology, engineering, and maths (STEM). Sonokids sincerely thanks SPEVI Inc. for their support, as well as all students, parents, teachers, and other professionals who assisted during the development of the app.
The app does NOT collect any user data. Sonokids kindly asks users to complete a short, anonymous survey on Sonoplanet.com. Your feedback would help to establish if this app achieved its aims and objectives and support similar projects in the future.