CommonLit: Free Website with Grade Level Stories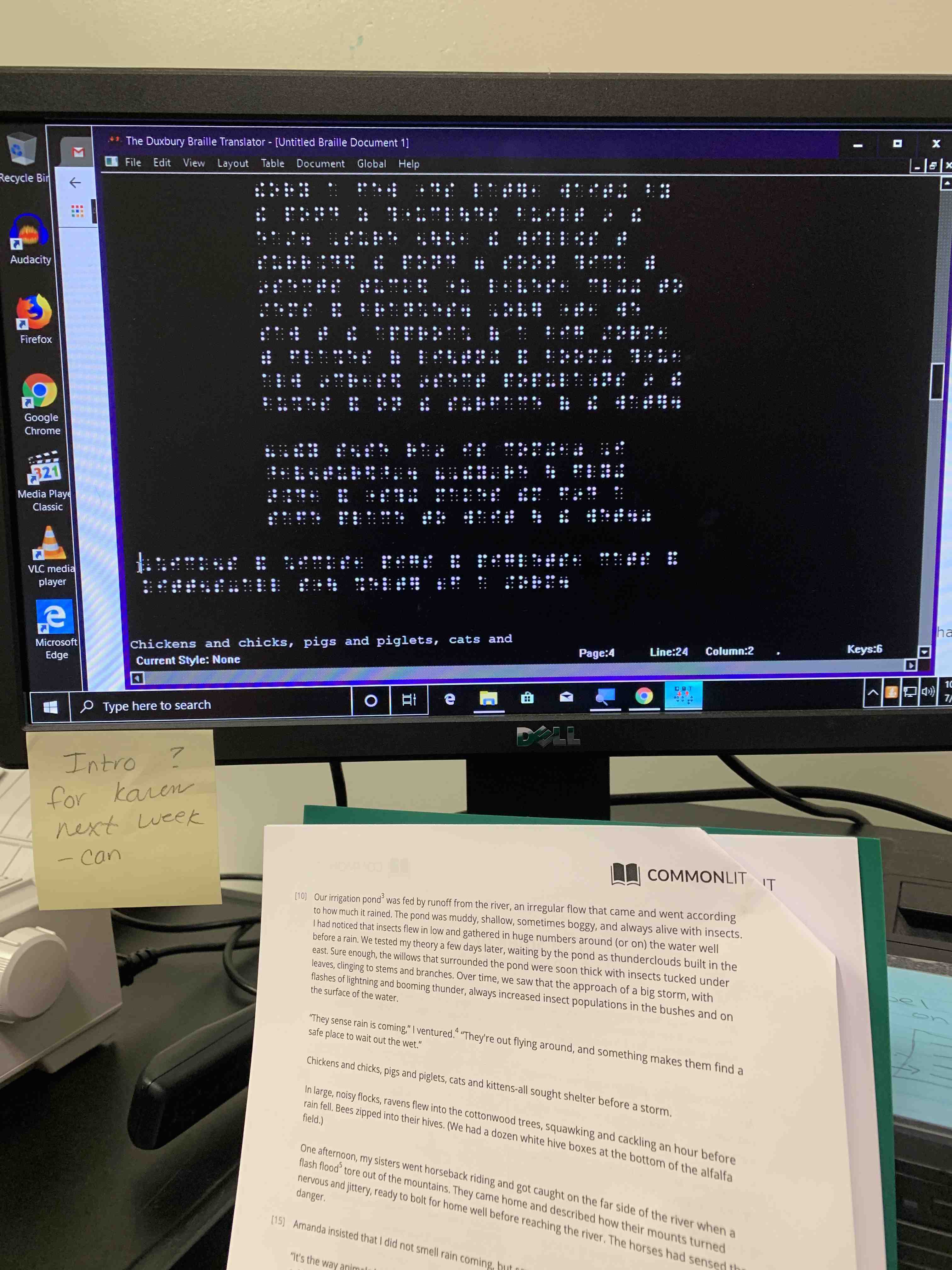 As I look for stories that are on grade level that can be reproduced in braille, I found a wonderful website that is free! CommonLit is "a free collection of fiction and nonfiction for 3rd-12th grade classrooms. Search and filter our collection by lexile, grade, theme, genre, literary device, or common core standard."
These stories are similar to the ones I adapted all last school year based on preparation for the Texas STAAR test. There's a nice variety of stories. If you hover the mouse over the picture of the story, you'll get a one sentence synopsis of the story. Some stories weren't available until I logged in. Again, this is a free website. I've received 3 emails thus far from them (2 weeks) and all have been tips to use the site and a welcome email.
Using Duxbury to Create Braille Versions of Stories
I have been able to speed up the process of providing access to braille students by copying the story and corresponding questions into Duxbury in order to emboss them. I am no longer having to searching for stories, as I can go to one site and save time. 
Questions about Formatting
If I have formatting questions, I can quickly refer to BANA's website (Braille Authority of North America) for the most recent rules and revisions to the braille code.