The Great Expectations Program Helps Bring Picture Books to Life
Picture Books for Children Who are Blind by the National Braille Press
The Great Expectations program was created to help parents and teachers bring picture books to life for blind children. Each book is chosen for its unique theme and is supplemented with picture descriptions and free online activities to further explore concepts found within the stories.
The online activities are created especially for blind children and use a multi-sensory approach — through song, tactile play, body movement, engaged listening, and word play — all designed to promote active reading experiences for children with visual impairments.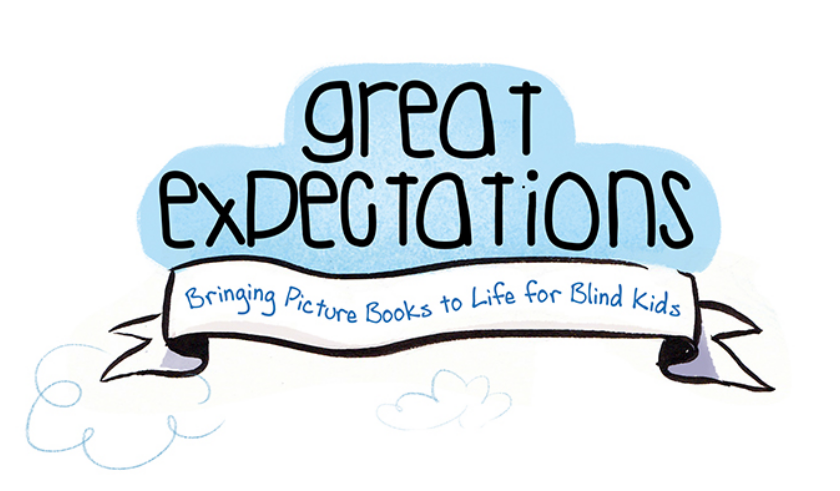 Parents and teachers will learn how to describe a picture in a book, how to explore a book's visual concepts, how to have fun telling "the whole story," and how to use play to gain a deeper understanding of a story's meaning. Children will learn how to listen carefully to words, feelings (voice), actions, scene, plot, and character development — elements that they would otherwise miss by not seeing the pictures.
Pick a book based on the theme you want to explore! Note that each book comes with a bonus tactile toy or manipulative related to the themes of the book.
Emotions: Grumpy Monkey
Money: Lemonade in Winter
Measurement: Measuring Penny
Performing Arts: Amazing Grace
Architecture: Iggy Peck, Architect
Mobility: Pete the Cat: Rocking In My School Shoes
Colors: The Day the Crayons Quit
Food: Dragons Love Tacos

Grumpy Monkey: Activities focus on emotions, body language, facial expressions, and more.
Lemonade in Winter: Activities focus on identifying, saving, and spending money; games about following directions, team building, and more.
Measuring Penny: Activities focus on measuring, graphing, pet care, and more.
 Amazing Grace: Activities focus on theater, self-presentation, storytelling, and more.
 Iggy Peck, Architect: Activities focus on buildings and architecture.
 Pete the Cat: Activities focus on mobility, tactile maps, and mazes.
 The Day the Crayons Quit: Activities focus on knowledge and awareness of colors for blind kids.
 Dragons Love Tacos: Activities focus on textures, preparing food, organizing a party, and more.