Bedtime in a Box Made Accessible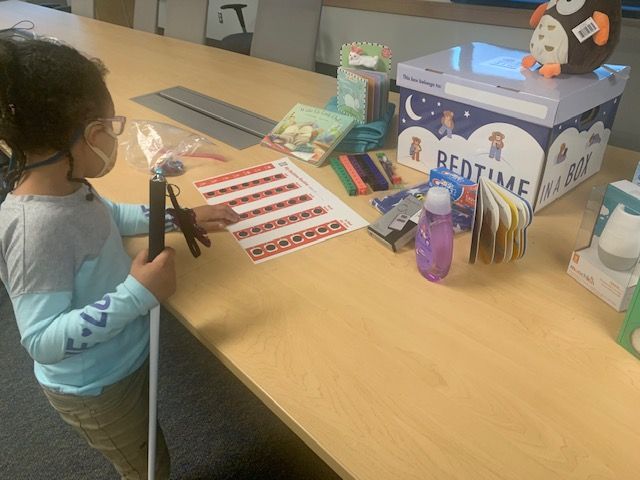 Bedtime in a Box is an innovative project that gives families materials for a bedtime routine. This adorable project provides the following items in a box: a bedtime routine log, books, pajamas, soap, towel, alarm clock and many more items to get children and their families following a bedtime routine. Having a bedtime routine has been shown to help children and their parents bond and help children to follow a schedule and be prepared for bed. 
What Is Bedtime in a Box?
"Bedtime in a Box" is a creative but simple approach that supports the health and educational development of children prior to entering school by providing families with the materials, tools, and training they need to enact a comprehensive bedtime routine, seven days a week. Each Box contains 5 age-appropriate books; bath wash, a bath towel, and bath toys; a toothbrush and toothpaste; pajamas; a stuffed animal; an alarm clock; an educational kit; and a bedtime routine log. By giving parents and caregivers, especially those in low-income households, the tools to nurture their children, we are developing habits that will last a lifetime, improving early literacy outcomes, and supporting the link between home and school.
Making Bedtime in a Box Accessible
Bedtime in a Box reached out to the Maryland Instructional Resource Center (MIRC) to see if they could partner to make a couple pilot boxes that would be totally accessible to blind students. The Maryland Instructional Resource Center along with our Early Childhood Director, Karen Frank came up with ideas to switch out items in the box for accessible ones. For example getting bedtime books from Seedlings, getting an audible alarm clock, getting manipulatives and making the bedtime log accessible. 
We started working on making the routine log accessible. The Instructional Resource Center led by Sally Shreck, with the support of Debbie Adle and Melissa Sheeder, tried various versions of the routine log. They tried velcro, different sizes and thickness of paper, and fonts. Finally, the team decided that magnets were the best choice and created a beautiful accessible log with tactile symbols and braille. The routine log is a part of the box and provides a meaningful way that children and parents can mark off tasks completed before bed for each day of the week.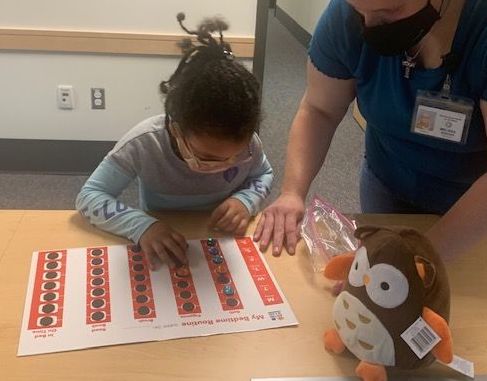 The first pilot program consisted of 5 boxes given out to early childhood students at the Maryland School for the Blind early childhood program. Parents and students were very excited to share in the accessible logs and to have an accessible routine for the first time. Bedtime in a Box values inclusion and is proud to support this initiative. Other states found out about the great project and it is now being replicated in places like Mississippi, where boxes are going to be provided to all blind students in early childhood programs in the state. 
A Parent's Perspective 
From a parent testimonial "It is such an awesome program. Ren is always telling me that she has to do her routine. She loves checking the time to make sure I do not put her in bed too early. She loves being able to put the magnets on herself and it gives her a chance to work on her braille skills. This is something we will continue to use." 
How to Find Out More or Get One
If you are interested in obtaining the Accessible Braille Bedtime in a Box for your state or student,  please reach out to Katherine Gravante.